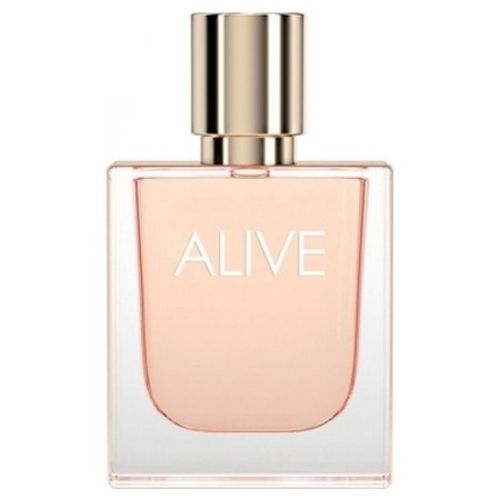 Alive: the highly anticipated new composition of Hugo Boss for 2020
It's been some time now since the house of Hugo Boss gave us a new fragrance for women. Since the creation of the previous Boss The Scent in 2016, we have been impatiently awaiting this news: it is now done! In collaboration with the Coty license, Hugo Boss has just announced the upcoming release of its new recipe, coming on February 15, 2020. Prepare to welcome the Alive perfume, the essence of a woman full of life, embodied on screen by four muses!
Alive, a fragrance rich with many ambitions
Alive by Hugo Boss is for all free women, happy to live as they see fit and not hesitating to be confusing. The woman who wears this fragrance is daring on a daily basis, which only amplifies her natural charisma and apparent strength. The new Hugo Boss woman shines with her success and leaves no one indifferent. Its fragrance is designed exactly in its image. The Alive fragrance reminds us of the importance of living in the present to feel more fulfilled, freer and happy. Accompanied by the hashtag #FeelALIVE, it invites each woman to share her personal happiness and her little secrets to be fulfilled day after day.
The four muses of Hugo Boss
As surprising as it may seem, Hugo Boss's new perfume, Alive, will not be accompanied by a single muse, but by four exceptional women. "Four incredible women embody a revolutionary fragrance: Boss Alive. Emma Roberts, Laura Harrier, Bruna Marquezine and Chloé Bennet have been chosen by Boss Parfums to star in an inspiring new campaign, representing the modern and multifaceted face of the Boss woman: carefree, confident and inspired ". As a reminder, Emma Roberts is a famous actress who notably distinguished herself in the romantic comedy Valentine's Day alongside Julia Roberts, as well as in the horror film Scream 4 or in the American Horror Story series. Laura Harrier is an American actress and model whose fame exploded with her role as Liz Tooms in the blockbuster Spider-Man. Bruna Marquezine is a Brazilian actress. Finally, Chloe Bennet is best known for her portrayal of Daisy "Skye" Johnson in the Marvel Cinematic Universe.
The fruity and floral richness of the Hugo Boss Alive fragrance
To compose this new fragrance, Hugo Boss called on the perfumer Annick Ménardo. Here, it all starts with infinitely fruity top notes. The crunchy apple sparkles on contact with blackcurrant and plum. Cinnamon reinforces the warmth of this fragrance, while giving it a spicy and sweet dose, just like vanilla from Madagascar. Then, Alive's floral magnetism is reinforced in its heart, by the presence of sambac jasmine. Here, this luminous flower is enveloped in an aromatic touch of thyme. Finally, woody nuances complete this recipe. Hugo Boss's Alive ends with a marriage of cedar, sandalwood, Alaskan goldwood and olive wood.