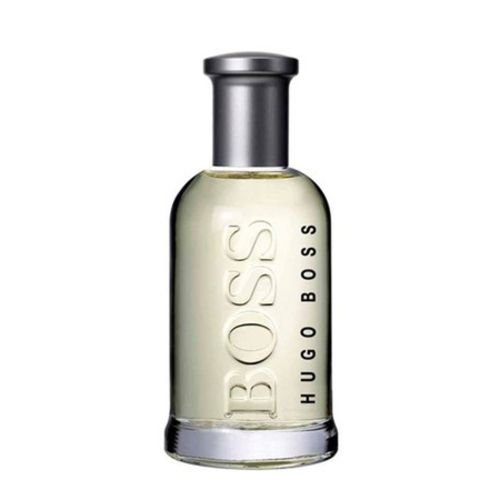 Boss Bottled perfume has it all: it is elegant, sensual, warm, sweet… In other words, it is quite greedy for a man's perfume and therefore it appeals to girls! What is more, he portrays us the image of an ambitious and careerist man who is unstoppable. In short, Boss Bottled is the scent of a man halfway between the lover we all dream of and the ideal son-in-law.
The elegance of the Hugo Boss man
Boss Bottled is a great classic from the Hugo Boss house. This perfume was released in 1998 but still seems to appeal to men. It must be said that he perfectly embodies the elegance of man according to Hugo Boss. There is absolutely nothing flashy about it. On the contrary, it is a very refined fragrance. This one could just as much accompany a man doing sports as one going to a social evening. It lends itself to all circumstances and embodies an innovative, daring and winning spirit. In short, it is a perfume totally in tune with our time. More than just a juice, it is a sort of olfactory testimony to the current lifestyle. Its smell is then halfway between classicism and modernity. Boss Bottled never goes overboard and his signature resonates as being simple and obvious.
Boss Bottled's assertive character
Boss Bottled delivers an oriental and woody scent. This one does not lack character. Moreover, it clearly stood out from the trend when it was released in the 90s. Indeed, the time was more for light and iodized perfumes. Boss Bottled starts off with an invigorating scent of lemon, bergamot and green apple. Nevertheless, this freshness is embellished with a hint of plums. Then, Boss Bottled lets all his character explode. It releases its spices such as cloves, cinnamon and pepper. Likewise, his virility is exteriorized in his woody scent. This one is especially full of rosewood, cedar, sandalwood and vetiver. Finally, Boss Bottled finishes off all its sensuality thanks to a particularly warm vanilla bed.
Hugo Boss recently revisited its original fragrance by accentuating oud wood in its version of Boss Bottled Oud .