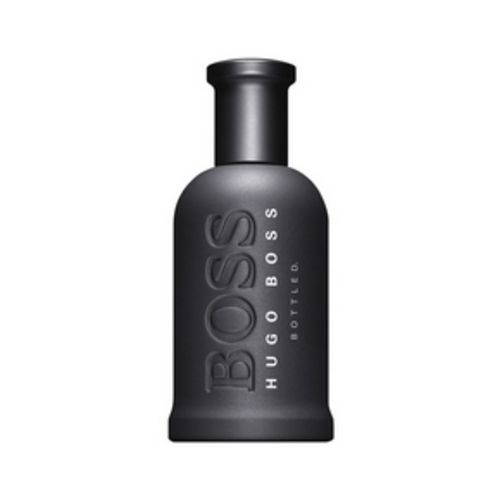 Hugo Boss is launching a new collector's edition of the Boss Bottled perfume in a gunpowder-colored bottle.
Boss Bottled Collector's Edition
Buy Boss Bottled Collector's Edition on Fragrenza Perfumes.
This new black bottle was created for the 15th anniversary of Boss Bottled. The lines of the bottle are elegant and refined, reflecting the brand's know-how in terms of elegance. Boss Bottled Collector's Edition has been crafted to be even more masculine than the Classic Edition. The opaque glass shaded with gunpowder of the bottle and the metallic details give a mysterious and virile side to the perfume.
The fragrance remains unchanged, it contains fruit in the top note such as apple, bergamot, plum, lemon and floral notes with geranium. Its heart is composed of cloves, cinnamon, mahogany. The base of the Boss Bottled perfume includes sandalwood, cedar as well as vanilla, vetiver.
Hugo Boss Bottled is a "timeless classic" it was created as an elegant, warm, woody fragrance which makes it an undeniable fragrance for the modern man?
These contrasting notes make it a contemporary and popular fragrance even after 15 years of existence.
Olfactory Family: Woody / Spicy Top
Notes: Apple, Plum, Bergamot, Lemon
Heart Notes: Clove, Cinnamon, Mahogany
Base Notes: Vanilla, Cedarwood, Sandalwood, Vetiver.
Find it at the best price at our perfume partner: Boss Bottled – Fragrenza Perfumes as well as all Hugo Boss brand products .